Hospice & Euthanasia Services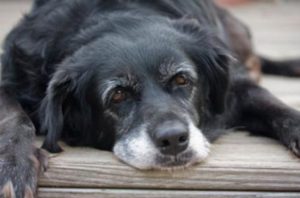 Are you having problems caring for a terminally ill pet at home? Does your pet have a medical condition that is painful or causing poor quality of life? Are you afraid that your sick or elderly pet is suffering?
Our staff of compassionate, caring professionals can help you through this painful experience. We offer hospice services and will work with you to ensure your pet's comfort and dignity during his or her last days and final moments. Do you have special requests? Do you have questions about care of your pet's remains? We can help you with these concerns and will make every effort to accommodate your wishes at this very difficult time.
Deciding when your pet may need hospice care or euthanasia is a very personal and private decision, but that doesn't mean you have to make this difficult choice on your own. Our hospice and humane euthanasia services are conducted with respect, compassion, and care. Before you struggle through one more day with a sick, elderly, or terminally ill pet that is suffering, call us to learn how we can help.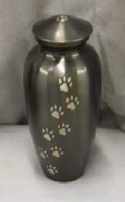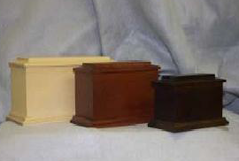 Care of Remains
When you have decided that humane euthanasia is the best option for your pet and have not decided or considered the care of remains afterward, we can assist you with this decision.
Arrangements for the care of remains can be made at any time. Typical service for the care of remains is cremation, although owner's care of the remains is also common. Homeward Bound can facilitate cremation with transport of your pet to the cremation facility and may also include returning the remains back home to you which, in many cases, is the very next day. Should you choose not to have your pet's remains returned to you, a communal cremation is performed and the remains are disseminated for you by the cremation facility.
A Beloved Friends Pet Crematorium
5325 Louie Ln.
Reno, NV 89511
Phone:(775) 825-9900
Here are the Urns we include in a private cremation at no additional cost. All others and keepsake urns will have additional costs.